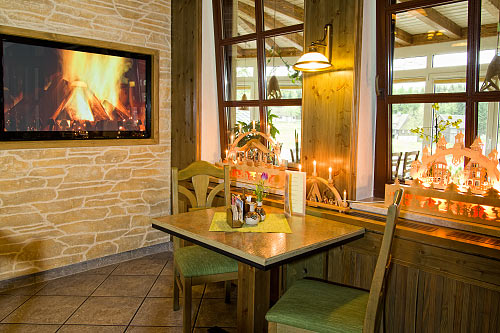 In our cosy rustic restaurant, which seats up to 90, each meal is transformed into an experience. Enjoy your meal in a stylish Ore Mountain atmosphere with lovingly decorated, inviting niches.
The whole restaurant is decorated with a wide variety of traditional woodcraft as far as the eye can see, almost like an exhibition. In addition to this, behind a dividing wall in the restaurant, you will find the "Paul Stüb´l", an individual dining room seating up to 25 diners.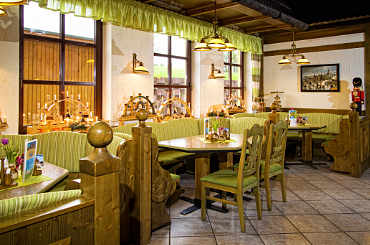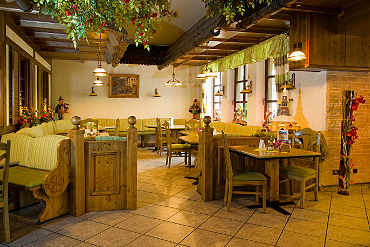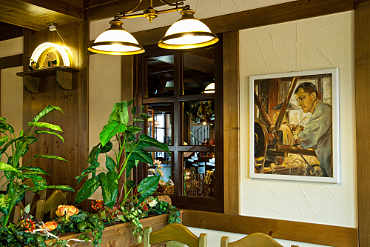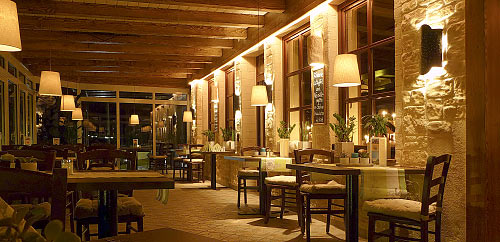 Our brightly lit panoramic conservatory, which looks out onto the picturesque open-air museum, can accommodate up to 35 people. Adjoining the restaurant, it can be used as a separate dining room or as a conference room. Celebrate your family celebrations or business events in a charming and picturesque atmosphere.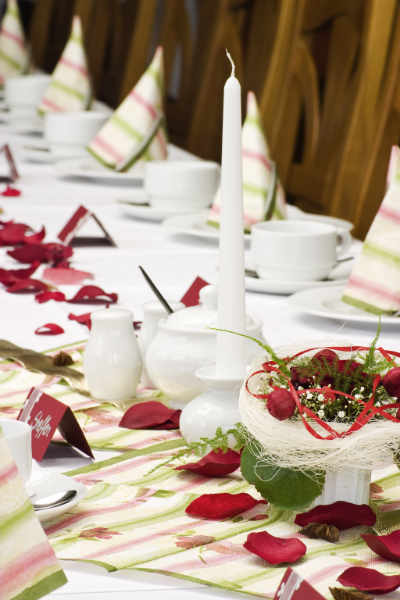 Allow us to spoil you with culinary delights in our rustic Bergstüb´l, which seats 45. As a separate dining room, it is the ideal location for family celebrations, weddings as well as for business events and company parties. To ensure everything runs smoothly, you'll find a flip chart, projector and other technical equipment provided for your convenience, and you can also use the spacious adjacent terrace, with its view of the historic open-air museum.